Pack in a backpack!
2021-05-06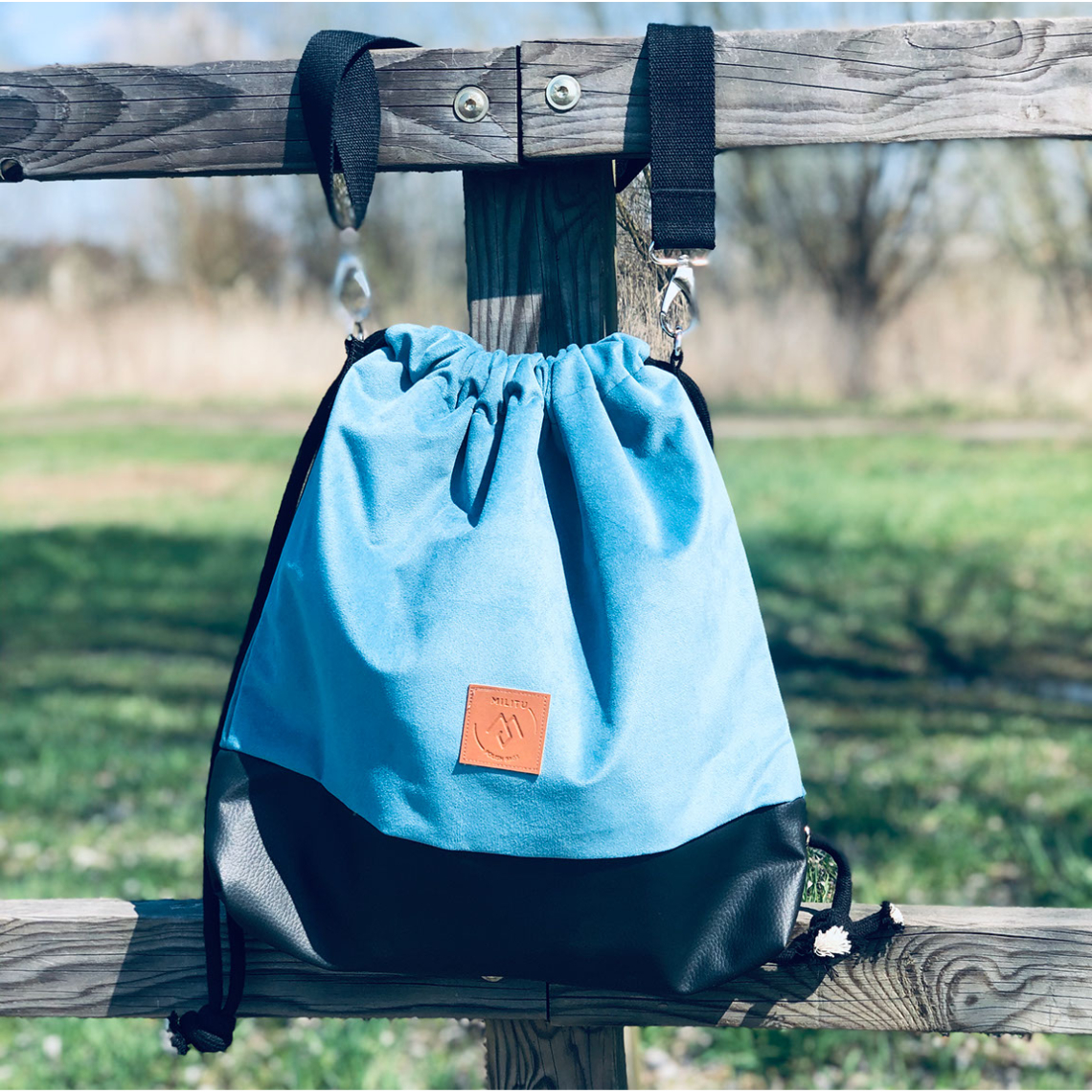 Summer and holiday trips are ahead of us. And this is the best time to complete your wardrobe with… a backpack.
Backpacks are an excellent choice if you value comfort. No matter where you go with our backpack, you will travel the whole world!
You can easily turn the backpack into a bag whenever you need it. Militu backpacks are designed to change the way of use with one fastening of the straps. We meet the needs of those girls who do not want to give up their bags. The bag, the backpack has short handles so that you can carry it in your hand. In the backpacks, we used wide, cotton straps, thanks to which both the backpack and the bag will be comfortable and comfortable to wear. Now you can go on weekend trips as well as go out to an elegant restaurant or take him on a plane.
Do you like pleasant-to-touch, soft materials? Be sure to take a look at the Mili Funny Bag model - this is a backpack-shaped bag. It is made of soft velor and the bottom is made of ecological leather. It will perfectly emphasize the elegant and feminine character. The backpack has a cotton lining and a pocket for small items. Soft and comfortable, cotton string does not cut into the shoulders and you can adjust its length. The backpacks we offer are made of high-quality upholstery velor. which guarantees high durability and resistance to pilling and peeling.
However, if you prefer stiffer backpacks, we recommend the Mili Urban Jungle model and its larger version Mili Urban Jungle L - which is made of ecological leather and durable and strong, waterproof codura. Nothing will surprise you with such a backpack. For their production, we used polyester fabrics used in sports and military equipment. They are quick-drying, waterproof and light. These types of backpacks are perfect, for example, for a gym, swimming pool and wherever you need to carefully protect your belongings.
For fans of classic bag backpacks, we recommend the Mili Sac model made of eco suede. This is a great alternative when you need a lightweight backpack that you can fold and hide in a suitcase when going on vacation. This backpack is very compact and takes up very little space.
What to carry backpacks with?
With everything. Backpacks will blend in perfectly with summer, flowing boho-style dresses, jeans, t-shirts and shirts. Backpacks with animal and floral motifs will perfectly fit in here.
If you dream of a more elegant version, choose a backpack made of eco leather or velor in a classic gray color, always fashionable black or brown with a delicate sheen.
So what? Backpack for your back and off you go!
Recommended

239,00 zł143,40 zł

239,00 zł