How to clean a bag?
2022-07-04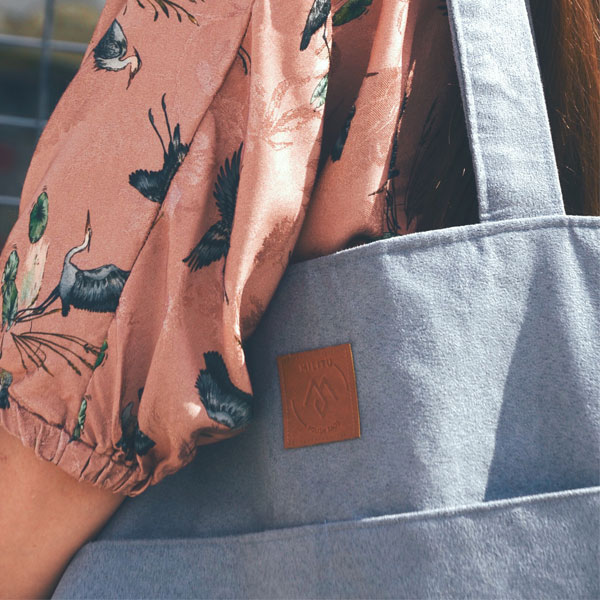 How to clean a bag?
The summer period is the time when our bags are exposed to dirt. How to make a bag look like new again? Below are some tips that will help you choose the right form of cleaning depending on the material from which your bag is made.
Velvet
The velor from which we sew our bags is a polyester upholstery fabric. Due to its numerous properties, it is versatile. It can be used to sew curtains, pillows and upholstery, among others. Velor fabric is extremely pleasant to the touch - smooth, soft, velvety to the touch. It's hard to resist the temptation not to touch it. Velor does not wear off, does not fluff and does not fade. The material is easy to keep clean. Most dirt can be wiped off with a damp cloth. In the case of heavy dirt on the velor, you can use gentle upholstery cleaning agents. Wash the bag in the washing machine, however, in the case of stiffened bags, we advise you not to knead or spin the material - it may spoil the shape of the bag. Velor cannot be ironed, the high temperature of the iron may damage it permanently. You should also not use bleach and dry cleaning because it can discolor the color.
Artificial leather
In the case of ecological leather, care is extremely simple and the whole process is not very time-consuming. The basic thing to do is wipe the bag with a wet cloth or sponge soaked in a solution of soapy water. Then wipe the material dry with a soft cloth. It is important not to use products that are intended for the care of natural leather, because the handbag may change its color, lose its shine or crack.
Ecological suede (Alcantara)
Alcantara is an artificial material made of thin synthetic fibers (polyurethane and polyester). Due to its appearance, it is often confused with leather. Alcantara as a synthetic material requires the use of measures and procedures appropriate for fabric upholstery. We recommend that you use a soft and slightly moistened cotton cloth to refresh Alcantara. Alcantara should be washed at a temperature of around 30 ° C using a mild detergent without the addition of chlorine. If the bag has metal clasps or chains, remove them or limit contact with water so that they do not rust. Leave the Alcantara to dry on its own, do not squeeze it or spin it. The ironing temperature should not exceed 110 ° C and a white cloth should be placed between the iron and the fabric.
Codura
Codura is a waterproof, technical fabric with high abrasion, scratch and load resistance. It is widely used in the textile and decoration industries. It should be cleaned with generally available cleaning agents that do not contain solvents, e.g. water with soap or dishwashing liquid, or use other mild detergents. Use a soft sponge or cloth for cleaning. Finally, rinse the surface with clean water and let it dry.
Cork
Cork fabric is soft and flexible, it is sewn like a thicker fabric or leather. It is velvety and pleasant to the touch. It is one of the most durable organic materials, it practically does not age. Cork is easy to work with and is neutral to health. It is an excellent alternative to natural leather.
How to clean a cork bag? Same as ecological leather. All you need to do is wipe the dirty places with a damp cloth, wipe dry and it's ready!